I was born in Ottawa, Ontario Canada. My parents immigrated to Canada from Italy: father from Belluno in Northern Italy and mother from Campobasso in Central Italy. I was the youngest of four siblings. I attended International Top Models Agency when I was only twelve years old. I was always in love with Audrey Hepburn's work as an actress. I adore her playful and classy personally and I always wanted to get into acting. I also admired Olivia Newton-John, Vivien Leigh. I'm a sucker for old movies…
-When I was sixteen, I was noticed by an Era Fashion talent agent from Osaka, Japan. I found myself spending two months in Osaka during the summer break of high school. The following years, I kept on returned to Osaka with two different agencies, the Cosmopolitan Agency and then Tokyo Yoshie Inc. I also was instructed at International Top Models when I returned from Tokyo to Canada. After graduating from high school, I decided to return to Japan in order to work full-time where I became very popular and very busy! I changed agencies once again, but remained with Gallery Inc in Tokyo for twenty years. I worked in high level jobs in Tokyo, doing every type of commercial job possible including catalogs, commercials, fashion magazines and ads for companies like L'Oréal, Kao, Nissan, Toyota, and Shiseido, while appearing in movies and hosted my own television show called Academy a Word where I was teaching English through movies. In the course of working with Gallery Inc, I worked on locations in New York, Singapore, Hong Kong, Guam, Saian and Malaysia.
In 2010, I returned to Canada in 2010 where I joined Models International Management. Three years later, I joined another leading Montreal agency called SPECS Model Management hence returning to my modelling and acting career. With SPECS she did commercial video work with corporate companies such as Sports Experts, Giant Tiger, and Laura Canada and appeared in fashion magazines and fashion shows. In November 2014, I became involved with Bellini International Talent Agency in Montreal with agent Maria Morella. Since then I advanced my career as an actress and model securing contracts with Vichy Cosmetics including the packaging nationally in Canada and Colgate which has aired in the US and Canada; became is a full ACTRA member: It is a long road. Nothing gets handed to you even when you become good at what you do. Perseverance has become a part of life throughout my career. You also need to develop a tough skin. Nothing is what it seems ever.
I realized that it was a lot more complicated than just the end result. You see modelling and acting is team work. Modelling is not easy and it took a very long time to achieve my goals as a professional but gradually I was able to succeed. It takes a lot of effort and determination and dedication when working in this industry at a high level. This is the biggest challenge as a professional model/actress. The competition is fierce, a lot of pressure and hard work but if you really want it you can do it. I proved it by sticking to my passion and getting over the hardships. It's honestly something that happened little by little but once your well established it could be rewarding!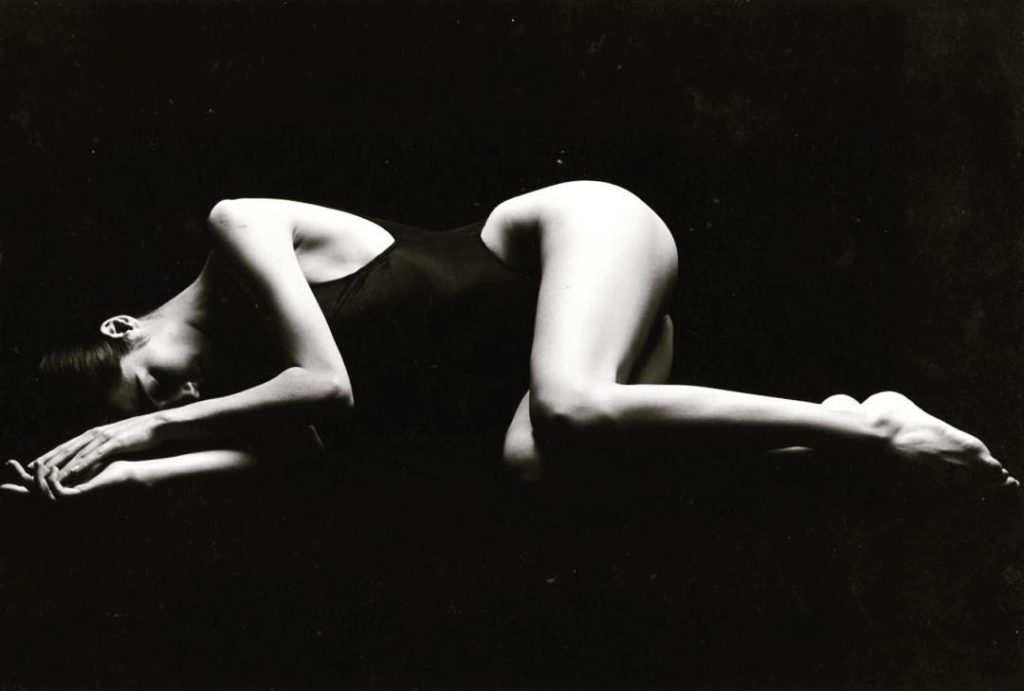 -I am always trying to improve my status and hopefully become more involved with the world somehow. I am interested in creating an international platform in order to hopefully help create synergy that reconnects humanity and nature in a positive way. Everyone's journey is different so focus on yourself and do the best you can ! Love what you do and be happy!
-I never, I never felt any negativity relating to gender during the course of my career. But if anyone ever does, I am opposed to it. Everyone in the work place should be treated with respect. I feel there is opportunity is there for anyone. It is a matter of working hard , getting connected and loving what you do.
-I am always flattered and totally "over the moon "when anyone shows interest in my work and hires me. I feel grateful for any project I do and always try to do my best. I feel that if you are passionate about what you do and work hard you can achieve your goals. The key is to focus and do it! My restrictions are that I do not participate in pornographic roles and I do not help promote anything that is harmful to people. I also  like to keep my private life and work separated usually. However, I am always happy review my personal life when asked.
-I'm hoping to get a foothold in film and TV. I have been studying acting and hopefully I will be able to move forward with a few projects that are on the table.
Dina continues to be in demand as a model and commercial actor and will be appearing in the 2020 feature film release of THE BIG BEAR AND THE MOB.