I am the second oldest of six children. I was born in Florida and raised in Oregon. I grew up on a rural farm, where I lived off of the land, and had plenty of animals, while living in a single-wide mobile home. I learned about theater when I attended elementary school. My first part in a production, at the age of five, I played a sugarplum fairy in a holiday program. From there, I played lead roles, sang in musicals, performed in school choirs, and continued into acting in commercials after I graduated from high school. While I was in high school, besides choir, and theater, I studied make-up, and costume design. My mother showed me the world of creation through art, and design. My father taught me how to sew, which opened my eyes into the fashion industry. My parents gave me the fundamentals that go hand in hand with each other, fashion and entertainment.
A few years after graduating from high school, I studied dance at Portland State University and met my spouse.  Then later, after being married and raising three children, and completing my education at California State University San Bernardino.  I completed two bachelor's degrees, one in studio art and the other in psychology. Right before the completion of my education, I went into modeling along with starting a company.  I modeled to understand the fashion industry.  I did this to learn how to run a fashion line, and to see how I could do it better.  Out of this, I modeled for many lookbooks, swimsuit pageants, became nominated as Latin model of the year, and landed a role in a Kevin Sorbo film.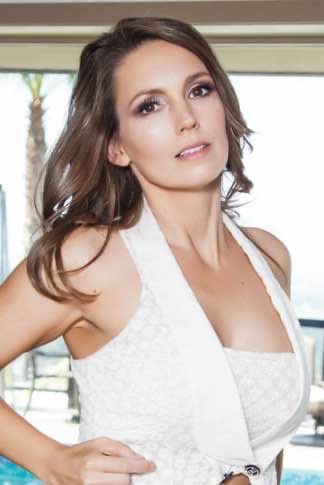 This sparked my interest even more to work in the film industry.  Soon this came to an end.  A week before graduation at CSUSB, I became very sick, and had to have major surgery.  It took me a couple of months to get my body working properly again, but I could only do one thing at a time.  When I was bed ridden, I ended up watching everything on Netflix, especially all the Kevin Sorbo films, and shortly after my recovery is when I landed a role in his film. When this came tumbling down, is because I was not the same person anymore after surgery.  I caught my husband drugging with extra pills, because I was not doing the assigned list that he gave me, amongst many other things.  At this time, I was not prepared. I had hit surgical menopause at the age of 36, and placed a restraining order on my husband.  After taking him to court, I was shown many other things that I did not realize that he was doing to me. I then went through a divorce.  My life changed for the worst, and froze.  I had to jump and fix situations that became out of control, and I lost my home, and so much more.  I lived in a small town that had no resources for women that had suffered domestic violence. Which now has become one of the platforms that I stand on, but at times I am learning and still need help.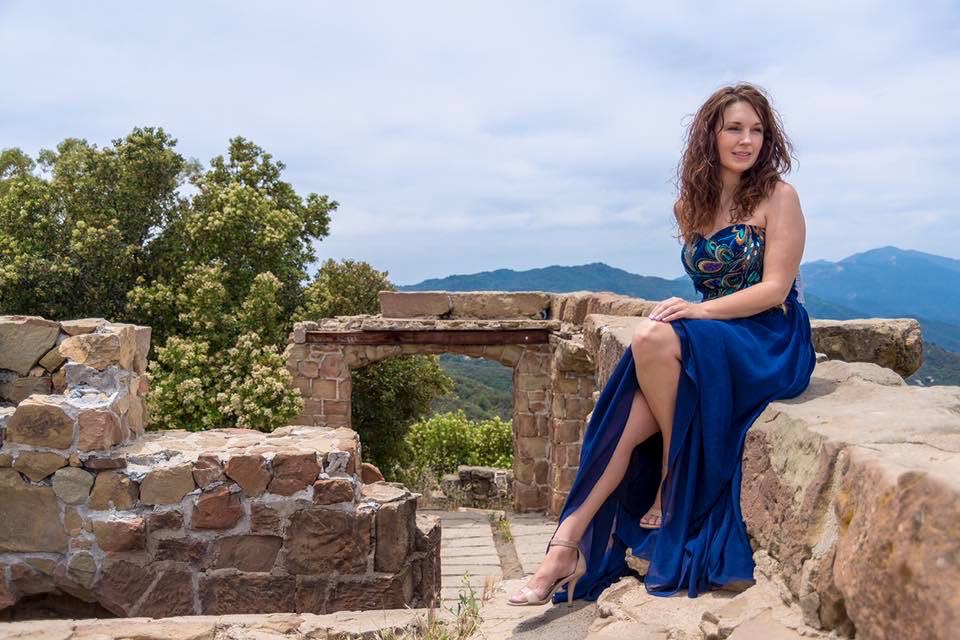 As a young child, I had the biggest crush on Elvis Presley, and I would go crazy when his movies would air on television. I can honestly say that he was my first celebrity crush. I looked up to Melissa Gilbert, on "Little House on the Prairie." Also, my family would gather around the television on Saturday evenings and watch the road show "Hee Haw," I always enjoyed the humor of Mini Pearl, the other comedic performances and music. I can honestly say that is where my love for country music stemmed from. My ultimate favorite is old black and white films, which I still enjoy today, like Cary Grant in "Penny Serenade," and Shawn Connery in "Darby O'Gill and the Little People." As I grew older my family continued the tradition of watching many shows together, such as "Star Trek the Next Generation, and MacGyver." Later as a teenager, I looked up to Oprah Winfrey. I would fight for the T.V. just to watch her interviews. I learned how to look at life in a positive way. I still look up to her now. I currently look up to role models such as Michelle Obama, Queen Latifa, and many others that have a positive message to share.A
Between how I was raised and attending school, the learning process never stops. I have taken method acting and cold reading classes, and I am currently a part of Writers and Actors Lab (WAL). I am also a part of the SAG-AFTRA (Screen Actors Guild-American Federation of Television and Radio Artists) union, which offers many resources. The union offers an array of classes to their members, voice-over, improve, method, etc. They also offer rooms to Self-tape for auditions, and so much more, including health insurance. SAG-AFTRA takes care of its members. I also take every learning opportunity to educate myself in other areas of the entertainment industry. Last year I took several classes at the American Film Market in Santa Monica, California. I conversed with directors, producers, and other people that are moving in a similar direction. I have worked as a stand-in, feature and background worker on a number of shows, and films. This has given me the experience of being in front of a camera, blocking and so much more. At present, I reside in Los Angeles, California, and I put one foot in front of the other. I have projects coming up in Canada, a few principal roles, but now with the Coronavirus everything is on hold. This is a tough industry, and the advice that I give you, is to surround yourself with like-minded people, be thick skinned, and do not give up.